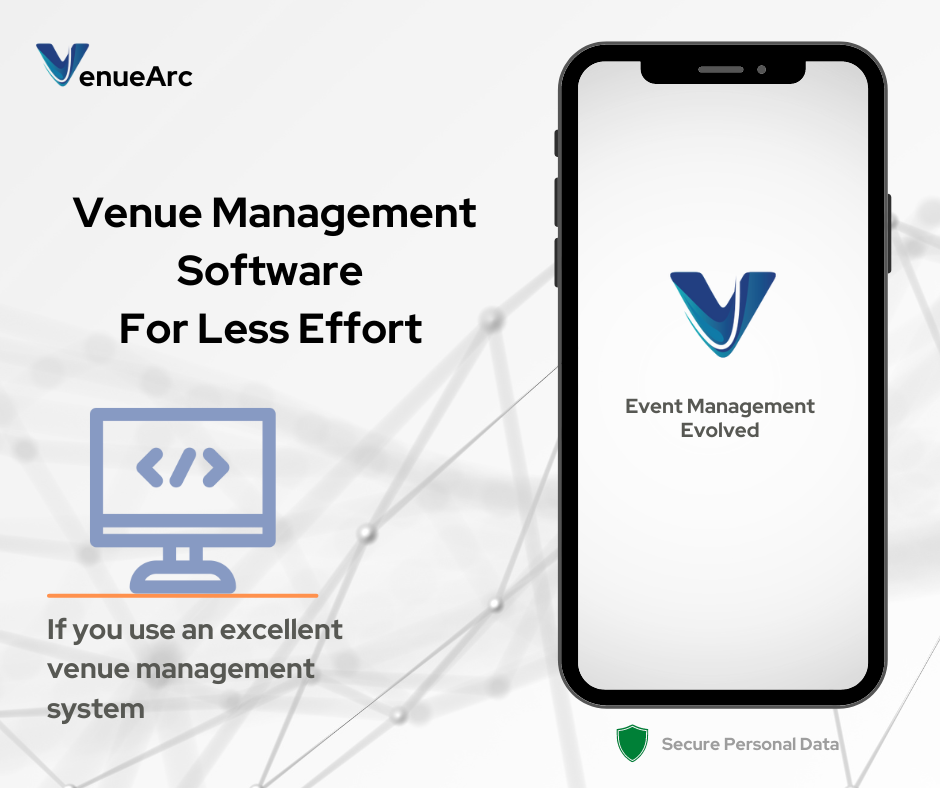 If you use an excellent venue management system, you will get a complete setup, detailed insights into the event, and help in complete event execution.
Many businesses still hesitate to implement advanced software because they think implementing a new system may be too expensive to learn. But the reality is, an advanced venue management software lets you do more for less money, time, and energy.
Venue management solution lets you be efficient in the longer run.
Modernize your business operations
Time to say goodbye to your traditional system and enter the modern technology world. You have the proper chance to use multiple event management software to sort out your venue management problems.
The cloud-based technology assists you in completing your booking
procedures and details automatically, and you are no more bound to your desk to achieve your business tasks.
There are various methods to measure the success of your event. Still, venue management software allows you to check the overall stats of your event, whether it be audience attendance revenue generation and other things that come in between.
Ditch the manual business operations
Data compilation has become highly convenient because now you don't have to insert numbers into spreadsheets and use paper. You can simply use the venue management solution, so it becomes easier for you to compile your entire data automatically.
Automatic reports help you save plenty of time. You can now generate statements every week, monthly, quarterly, or yearly only because of the venue management system.
One of the best things about the software is that it has a consolidated platform that comes with built-in templates to help you streamline your booking process.
What do you look for in venue management software?
You must consider numerous elements when choosing the right venue management system. Let us list down a few to help you increase your knowledge regarding the topic.
Helps improve the booking process
The venue booking platform that you choose for your business must help you simplify the overall booking process for your organization. The software comes with a centralized dashboard that makes event organization easy.
When you plan an event and set a budget, you never know where the money is going and how much each service uses. To track this critical information, you can use a simplified venue booking system to sort out the issue.
A venue booking software is already known for organizing your events in the best possible manner. You can do plenty of tasks within minutes. The software is unlike the traditional method of organizing an event which requires hours and hours of work.
Conclusion
We are glad you know how venue management software helps simplify your business processes and improve business productivity.
Also, you must have discovered the good features to look for in a venue management solution. Using the software lets you explore the best opportunities for your business in the long run.