There are more titles here based on Norse mythology, and some of them have rhythmic elements. Atone: Heart Of The Elder Tree is a game about music and myths that is based on Norse folklore. Atone has won people over with its interactive story, environment full of puzzles, and rhythm-based combat system. As Estra, a girl who wants to save her people and bring the land back to its former glory, you travel through Midgard.
Atone combines different types of music to make a memorable experience. If you've finished Atone, you might be wondering what other games could be like it. This list is here to help you find your next favorite, whether you liked the whole thing or just a few parts.
Yaga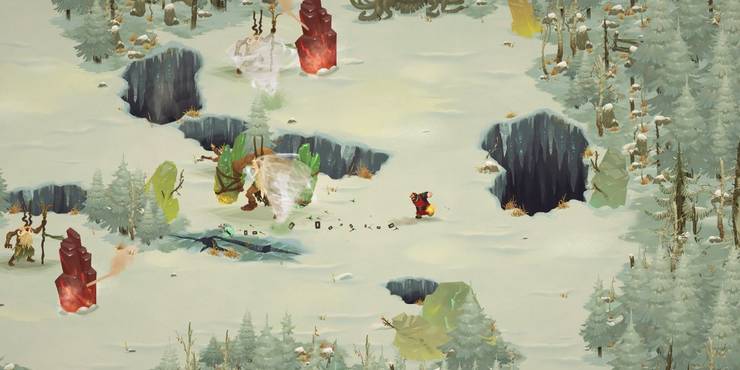 Yaga is an isometric action RPG that tells the story of Ivan, a cute blacksmith with only one hand who is cursed with bad luck. You will find a land full of fairy tales and put together a story as you go. During the game, you will try out magical talismans, blessings, and curses that will help you fight off the scary enemies from Slavic mythology.
Dear Ivan will be affected by the choices you make on this journey, so make wise choices. You can find multiple possible endings in Yaga, giving it a lot of replay value like Atone.
Hi-Fi Rush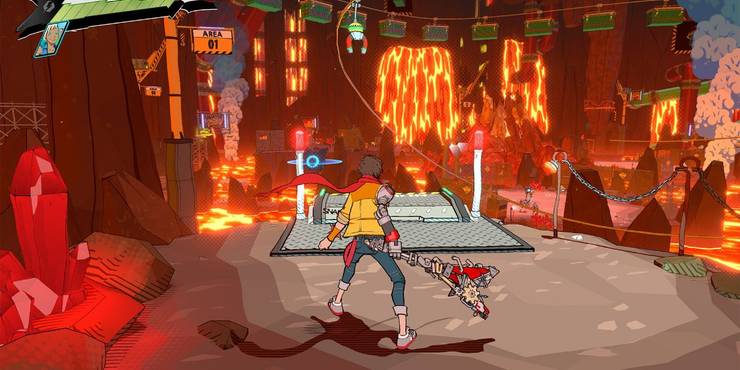 Hi-Fi Rush is an action-packed rhythm game in which you play as Chai, a want tobe rock star, and fight against robots from a bad company. Chai had an operation to get a new arm, but it didn't go as planned. Now, he has a music player hooked up to his heart, which sets the stage for an amazing, music-driven adventure. Hi-Fi Rush has a funny storyline and interesting game play that will keep you entertained until the end.
Hi-Fi Rush is a good game to play if you liked the rhythm battles in Atone. This game is easy to spot because it has both melodic gameplay and a story that keeps you interested.
Oddmar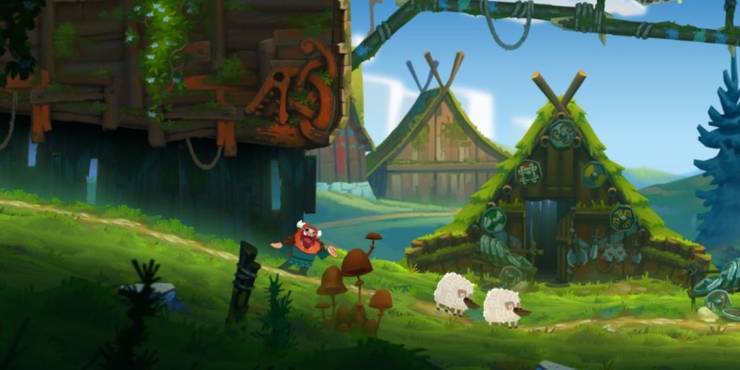 Oddmar is a Viking and Norse mythology-inspired action-adventure platformer. You play as Oddmar, a Viking whose village is ashamed of him because they think he doesn't deserve to go to Valhalla. Valhalla is every Viking's dream, so you must show that you deserve to be there.
As you find magical weapons and move through 24 unique levels full of physics-based puzzles and platforming adventures, you can enjoy a motion comic story. Oddmar is a great choice if you want to play another game with puzzles and myths from Scandinavia.
Melatonin
Don't be fooled by the name—Melatonin is sure to keep you busy. In a world where dreams and reality mix, the rhythm game takes place in a peaceful setting that makes it easy to move through the five chapters. On every level, there are hand-drawn animations and original songs, so there is a lot to find.
The game comes with a Level Editor, which lets you change how the game is played. Some rhythm games can be hard for people who don't play them often, but Melatonin is a good rhythm battle game with a calm atmosphere.
The Banner Saga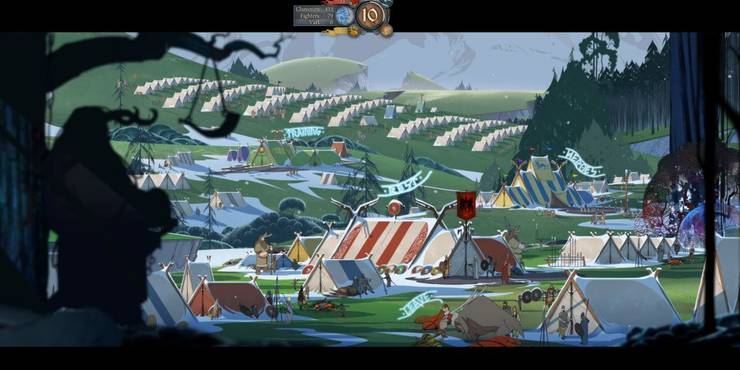 The Banner Saga is a Viking role-playing game that is played in turns and is all about making smart choices. You can choose from 25 human or varl playable characters and seven different classes. Every decision you make in the game changes how the story goes, giving you the power to shape the plot.
The Banner Saga is the first part of a trilogy, and if you keep playing, the choices you make will carry over to the next chapter. If you liked how Atone let you choose what would happen next, The Banner Saga is your next Nordic adventure.
A Little To The Left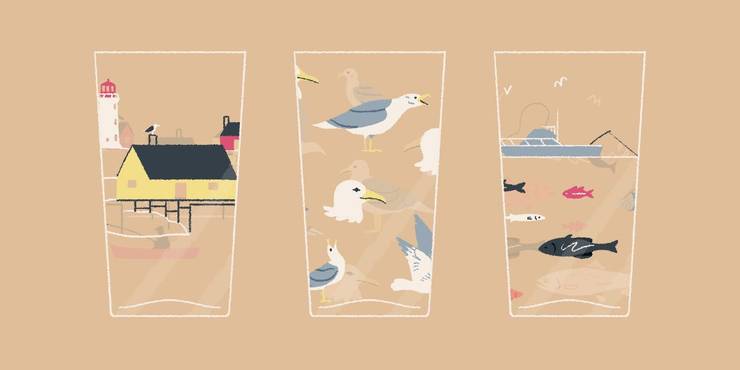 In A Little to the Left, you solve puzzles to clean up the nooks and crannies of a house. The game has easy-to-use drag-and-drop controls that make it fun for even the most laid-back gamer. There are more than 75 different puzzles for you to solve, and the music makes it easy to think of a plan.
Max Inferno, the company that made the game, made it into a warm and friendly puzzle game with hint systems for when you get stuck on a task. If your favorite thing about Atone was how easy the puzzles were to solve, then A Little To The Left would be a great addition to your collection.
Jotun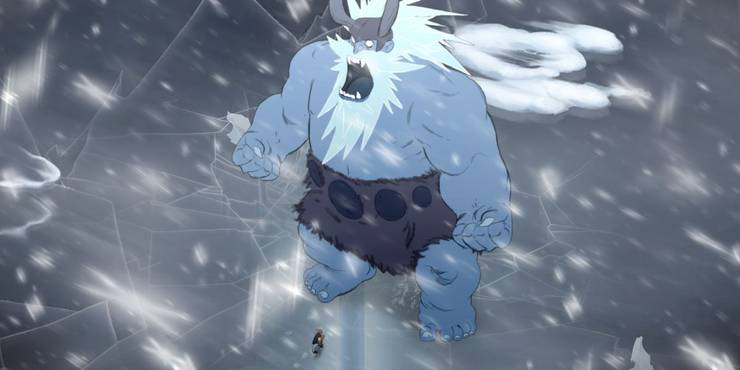 Jotun is a risky independent game that is based on Norse mythology. You play as Thora, a Viking warrior who died in a way that wasn't good enough for Valhalla. Even though purgatory sounds like a terrible place to be, the environment made with hand-drawn animations that make it both beautiful and scary. The voices are all in Icelandic, and there are English subtitles. This makes for an unforgettable story experience.
The game lets you explore the whole world, and there are puzzles to solve and boss fights along the way. Jotun is a great choice if you want to play another indie game that is full of Norse mythology.
Röki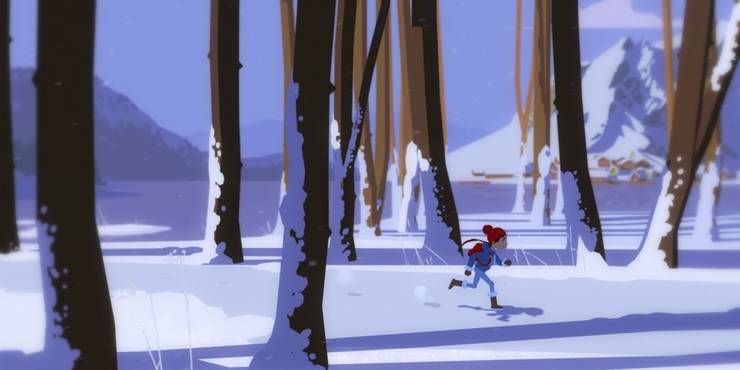 Roki is a point-and-click adventure game with a lot of story that takes place in a mysterious tundra that is based on Nordic mythology. You play as a young girl named Tove who is trying to save her family. To be the hero you need to be, you have to dive into a world of myths and creatures you didn't expect to meet.
Roki is full of interesting puzzles and hidden paths that will keep you guessing. Throughout 8 Ball Pool game, you'll get to watch beautiful cutscenes that add to the story and keep you interested in Tove's mission. As you travel through the snowy wilderness of Roki, you can look around and find interesting puzzles.